Annie Sprinkle's Herstory of Porn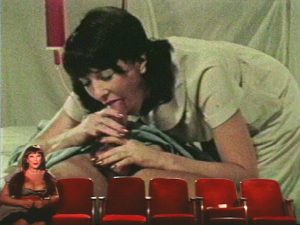 70 minutes. In this history of erotic film class, you will tour the last thirty-five years of pornography and other sexual imagery with performance artist Annie Sprinkle, Ph.D. This documentary, Herstory of Porn, is a brilliant and humorous look at some of the worst and best of video clips from dozens of the 150+ films that Annie made from 1973 to the present. You will see rare hippie porn, early fetish films, feminist porn, art porn, couples' erotica, transexual docu-porn, classic XXX, and a special training film made to help you get started creating your own erotic videos. Witness Annie Sprinkle's contribution to the pornification of America.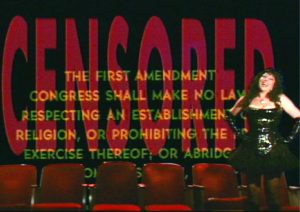 Herstory of Porn 1970s
Annie welcomes us to the "intimate film diary" of her years making porn.  This clip starts in 1973, when Annie was 18 and her first film was "Teenage Deviate". Her early porn years are highlighted with many short clips from dozens of different films, with Annie playing virgins, swingers, detectives, teenage career girls and so much more. In the late 70s Annie shows clips from her fetish and fantasy films, where she explores the bizarre, the kinky, and the taboo.
Herstory of Porn 1980s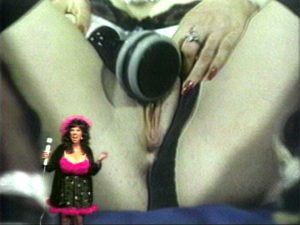 In 1982 Annie tells us about making a porno movie of her very own: "Deep Inside Annie Sprinkle". This very popular movie was one of the first of a new genre–pornography made by women.   "Rites of Passion" was written, directed, and edited by Annie in 1984. This artistic, autobiographical, erotic movie tells the story of Annie's discovery of ancient tantra sexual yoga techniques leading to deeply spiritual experiences through sex. The special effects are particularly stellar. In 1985, In response to the devastation and death of the AIDS crisis, Annie founded Pornographers Promoting Safer Sex.  All of her movies from then on show only hot, wild, educational safer sex.
Herstory of Porn 1990s
Annie's films move into the artistic, experimental, avant-garde and political realms in the 90's with art porn, "Linda, Les & Annie", and "Sluts and Goddesses." In 1997  Annie shares an experience of medibation–meditative masturbation–and of a crygasm in this clip, filmed in nature by House o' Chicks.
Herstory of Porn: The Present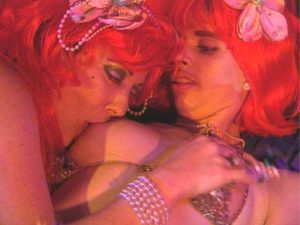 Annie creates a training film to help all of us make our own erotic videos:  "Pornography Made Easy".  In it, we follow the making of her film, "Teenage Mermaid Fanta-sea."