The Sluts & Goddesses Workshop— or How to Be a Sex Goddess in 101 Easy Steps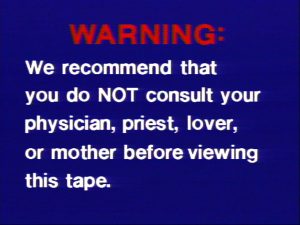 57 minutes. Women who act out various sex roles and identities have the potential for expanded pleasure, according to Annie Sprinkle, Ph.D. In this film, eleven of Annie's erotically-gifted girlfriends explore what is possible within the roles of "slut" and "goddess." The women in this film demonstrate female ejaculation, erotic yoga, Tantric breathing, sex magic, medibation, exotic intercourse rituals and other sensual/sexual delights.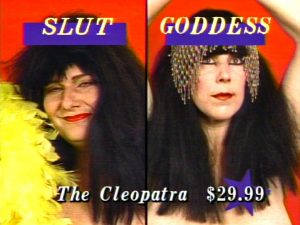 A feminist classic, this film has been shown in Women's Studies classes across the country. Annie presented many of these workshops live, and provides for us now a video version with which we can follow along in our homes, with our friends, or on our own.
Annie says, "The truth is, each woman's sex life follows its' own path of likes and dislikes, with ups and downs, and often through many phases. One sex path is no better or worse than another. We're just different."


If you watch this film mindfully, you will:
• Become happier and healthier
• Grow as a person
• Expand your mind
• Awaken your senses
• Enhance your sex life
This movie is campy, entertaining, educational, and explicit. "…be willing to be animalistic, experimental, impolite, and uncontrollable." This film includes full nudity and explicit erotic touch instruction.
Director's Disclaimer:  The Sluts and Goddess Workshop was made in 1989/90. Much of the language and cultural understanding that is now commonplace did not exist or was not widely known at the time. As such, the film incorporates terms and images that are culturally appropriative and/or outdated. I have chosen to present this film, preserved in its original form, as an historical document of the times in which it was made. If I were to make this film today, I would do it very differently. I  hope no one will be offended viewing this uncensored, original version. Please enjoy the film.  Annie Sprinkle